The Citizen Lab is thrilled to announce the first Surveillance, Digital Security, and Race Fellows: Bria Mathis and Todd Whitney.
Researchers bring invaluable perspectives to work that often stem from their lived experiences of directly interacting with the very systems the Lab investigates. Below, the new fellows explain their research projects and share some experiences that put them on the path to investigating issues related to surveillance and racialized communities.
Bria Mathis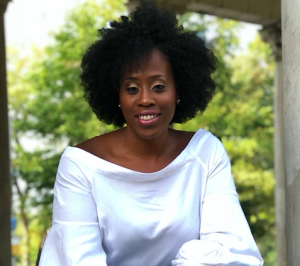 I am a community builder and strategist who is driven by my passion to better serve communities by championing equity and racial and social justice issues. As a native New Yorker and an avid traveler, I understand that there is more that connects us than separates us. I developed my interest in social justice issues while attending Stony Brook University where I received my bachelor's degree in Health Science and Sociology with a concentration in Public Health. Upon graduation, I worked both locally and internationally, serving as a volunteer English teacher in Chile for six months and then completing a year of service as an AmeriCorps member at Food Bank for New York City. I then honed my community organizing and civic engagement skills while working at Partnerships for Parks where I led a five-person team and worked directly with community leaders and environmental stewardship groups in Harlem. I am currently a full-time, second-year student at NYU Robert F. Wagner Graduate School of Public Service and expected to complete my Master's in Public Administration in Public & Nonprofit Management & Policy next year. I am also a David Bohnett Foundation Fellow, a fellowship dedicated to foster the next generation of local government leaders. I recently completed a summer fellowship with the New York City Mayor's Office of Operations where I worked on the city's COVID-19 emergency meal delivery program and the city's annual Social Indicators and Equity Report (SIER).
What are some highlights in your educational and work backgrounds?
My passion for people, diversity, and championing racial and social justice issues stems from my upbringing in New York City and my experiences in higher education and in the workforce. While getting my undergraduate degree at Stony Brook University I was fortunate to study abroad twice, to Brazil to study public health and to India to study the country's growth and development, and through these experiences I learned that while social justice issues may look different around the globe, there are similarities in many of the struggles and challenges that oppressed people face. My travels abroad have greatly influenced how I see the world and how I approach my professional work; I continue to draw from the complexity and universality of the human experience and use that to imagine what equity and access could look like in a world free from anti-Blackness, racism, misogyny, and the many forms of hatred that threaten and oppress marginalized communities. Throughout my professional career, I have assisted and supported community members in actualizing their visions for their communities, my proudest accomplishment has been working on the Community Parks Initiative which received an award from the American Planning Association. As a current student at NYU Wagner, I have been able to combine my professional experiences with my studies to explore and understand what it will take to create a more equitable, just New York City. The power of communities and everyday New Yorkers continue to inspire me as a continue on in my career in public service.
What is the project you'll be working on during your fellowship?
My project will explore the recent passage of the Public Oversight of Surveillance Technology (POST) Act. Just passed in June, the POST Act lifts the veil on the surveillance technology practices and tactics of the NYPD and allows for civilian oversight of the way these technologies are used. The project will follow the implementation of the POST Act, which will include an opportunity for community feedback once the impact and use policies are made public, compare the POST Act to similar legislation passed in the United States, and suggest recommendations for policies that could enhance community oversight of policing. The goal is to use this project as an opportunity to provide accessible information about the POST Act and provide space for envisioning what community safety looks like in Black communities in the age of smart cities and rapid technological growth.
How does the POST Act fit into ongoing calls for racial justice? How are Black communities living in "virtual prisons?"
In New York City, Black communities' calls for police reform and acknowledgment of the inequities in New York City have not always been met with policies and programs that aim to address these issues. Coming on the heels of the uprising following the death of George Floyd, Breonna Taylor, Tony McDade, and too many others to be named, the POST Act is a step towards greater transparency. For so long advocacy, protests, and other efforts have been limited by policies and laws that have kept many of the NYPD's practices shrouded in secrecy and hidden from public knowledge. This creates an environment where Black communities are often unaware of how their neighborhoods are policed and what technologies are being used in the name of public safety. The phrase "virtual prisons" speaks to the invisible ways that technology has infiltrated Black communities and is used to track, monitor, and collect information about the people living there. This type of surveillance sounds like something out of a science fiction movie but this is the reality for Black communities living under the watchful eye of a discriminatory system that uses surveillance technology to double down on its oppressive tactics.
How should local legislation like the POST Act be supported by state and federal laws?
Across many systems, we're seeing a lag in how quickly policies and laws are being created to match the pace at which technology is moving. Over the past few years, there has been a trend where we see municipalities creating progressive policies, enacting their own laws, and then seeing it spread to other cities and then trickle up to state legislatures. I think there is hope that a tide of progressive policies can influence the creation of similar laws at the federal level. For example, perhaps the POST Act could influence the passage of stronger privacy laws that have stalled at the New York State level. I think that legislation like the POST Act, and similar laws that have been enacted in other cities, demonstrate that local issues are national issues.
How will you go about conducting this research? How will you use your skills as a community advocate during this work?
At the center of this policy investigation is the quest to try to unearth how effective the POST Act will be at ensuring transparency and how much say and power community members have in determining what policing looks like in their neighborhoods. By exploring articles and research that talk about surveillance technology, policing, and its impact on Black communities, I hope to create a framework for understanding the POST Act and what community members need to know about its impact and the ongoing fight for stronger privacy laws. As someone who has spent much of my professional career working with community members, I think it's important to incorporate community sentiments, ideas, and thoughts around this policy, surveillance technology, and policing in Black communities. This research is meant to be informative, provide a framework for understanding, and support Black communities in how they may re-envision community safety and what role technology should be play in that.
What will the end result of this research look like?
The end result of this research will be a report that outlines key elements of the POST Act and suggest other ways New York City and New York State can strengthen accountability and create greater transparency. The goal of the report is to create a framework for understanding the POST Act, and with that provide space for Black communities, analysts, public servants, and researchers to consider: what does the future of community safety look like in a digital world?
Todd Whitney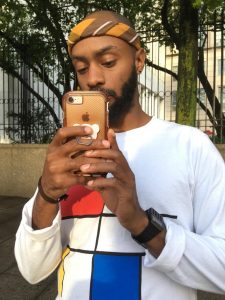 I'm a researcher and graduate student at New York University. I previously worked for National Public Radio and as a freelance sound engineer. My research, publications, and art focus on citizenship, technology and cultural expression of people of color.
What are some highlights in your educational and work backgrounds?
At the moment, I'm excited to begin my first year at NYU's Interactive Telecommunications Program. Before starting at NYU, I worked as a public radio producer and sound designer, and I recently hosted a tech podcast for Microsoft.
What is the project you'll be working on during your fellowship?
The project I'm developing looks at NYPD surveillance programs that target rappers' social media output and is then used against them as evidence in courts. I believe it's important to illustrate police surveillance practices and the very real chilling effects they have on freedom of expression and assembly.
What inspired you to investigate the topic of rap surveillance?
I'm interested in the impacts of targeted surveillance on Black artists and how it influences their ability to meet and create. Black American cultural expressions and art have long been scrutinized by authorities, and I'm keen to understand how that plays out in our digital era.
How could this project have implications outside of New York City?
We can witness similar surveillance by London's Metropolitan Police. Part of their "Operation Domain" has been getting YouTube to take down Drill rap videos and prosecuting rappers for appearing in them. What's in motion is a situation where modes of cultural expression are becoming stand-ins for targeted racial surveillance. And I believe this can happen anywhere.
How does this work highlight broader issues of surveillance, digital security, and race?
The ability to create and share work online is a crucial part of any artistic practice, whether it's pottery or rapping. I think any form of surveillance that targets people based on their art is a bad look for online expression.
How will you go about conducting this research? How will you use your skills as a journalist during this work?
I'd like my research to create a strong sense of what surveillance looks and feels like. My journalism methods and practices will be useful in interviewing and learning from young rappers. Developing the technical tools for this project will be somewhat new to me, but I know that Citizen Lab has my back!
What will the end result of this research look like?
My project will take a couple different forms. I'd like to publish my research as a paper or larger reported story. But I'm also imagining an audio component as well.