Global Research Network
Outputs related to the global community of practice that the Citizen Lab helps to cultivate through our Cyber Stewards Network, various fellowships, and events.
Latest Research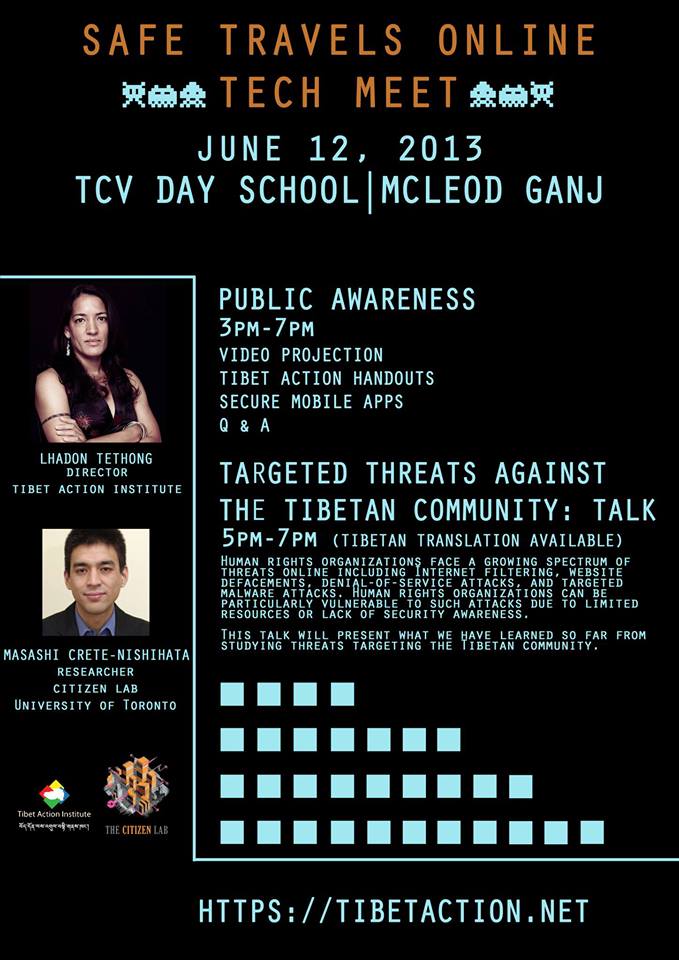 On 12 June 2013, the Tibet Action Institute (TAI) hosted an event in Dharamsala, India, as part of their Safe Travels Online campaign.
On May 13, 2013, Bytes for All (B4A), a Pakistani civil society group and partner in the Cyber Stewards Network, filed a petition with the Lahore High Court on the possible use of the FinFisher product suite in Pakistan. B4A has advocated for the rights of Pakistani netizens to browse the Internet free of censorship and surveillance through numerous court and government actions, including a recent petition submitted in January 2013 in protest of the ongoing censorship of YouTube.